Experience, Expertise, Empathy
Our Principal Dr. Hany Ishak is a highly qualified, experienced medical practitioner with a passion for the art and the science of cosmetic enhancement. As our clients discover during their initial free consultation , Dr. Ishak is also a great listener. He'll give you all the time you need to explore the best treatment options to achieve your goals.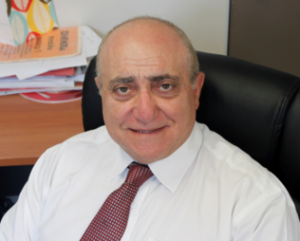 Dr. Hany Ishak
When considering cosmetic treatments it's vital to make informed choices. The first of these involves selecting the right doctor. This means asking the right questions to ensure that they have the appropriate skills and experience. As well as ascertaining these things, it's also essential to find someone whose approach matches your aims.
He'll work with you to create a personalised plan that takes account of everything that's crucial to successful cosmetic treatments. Together you'll map out the path to creating a naturally youthful look that expresses your personality and suits your lifestyle. Dr. Ishak will never recommend a treatment you don't need or one that doesn't match your aims. He will advise you on an integrated treatment plan that gives you long term results bound to exceed your expectations. Our grateful and satisfied clients frequently single out Dr. Ishak's sound advice as a key reason why they chose Restore Cosmetics.
As a medical practitioner, Dr. Ishak believes in using the safest most rigorously scientifically tested Dermal Filler and Wrinkle Relaxer products on the market to create beautiful fresh looks for our clients.
Prior to establishing Restore Cosmetics, Dr Ishak spent 25 fulfilling years as a General Practitioner and Obstetrician. Hundreds of Perth families have entrusted their health and wellbeing and the safe birth of their children to his capable and caring hands. As a family medicine specialist, Dr Ishak believes in caring for the whole person. Our clients appreciate his kind manner and gentle holistic approach.
Outside of the clinic, Dr. Ishak takes a keen interest in theatre, music and reading.
He is also a dedicated cyclist and a regular at his local gym.